Deliciously healthy coffees & teas
Infused with MCT oil and ramon seeds
Sourced from the highest-quality ingredients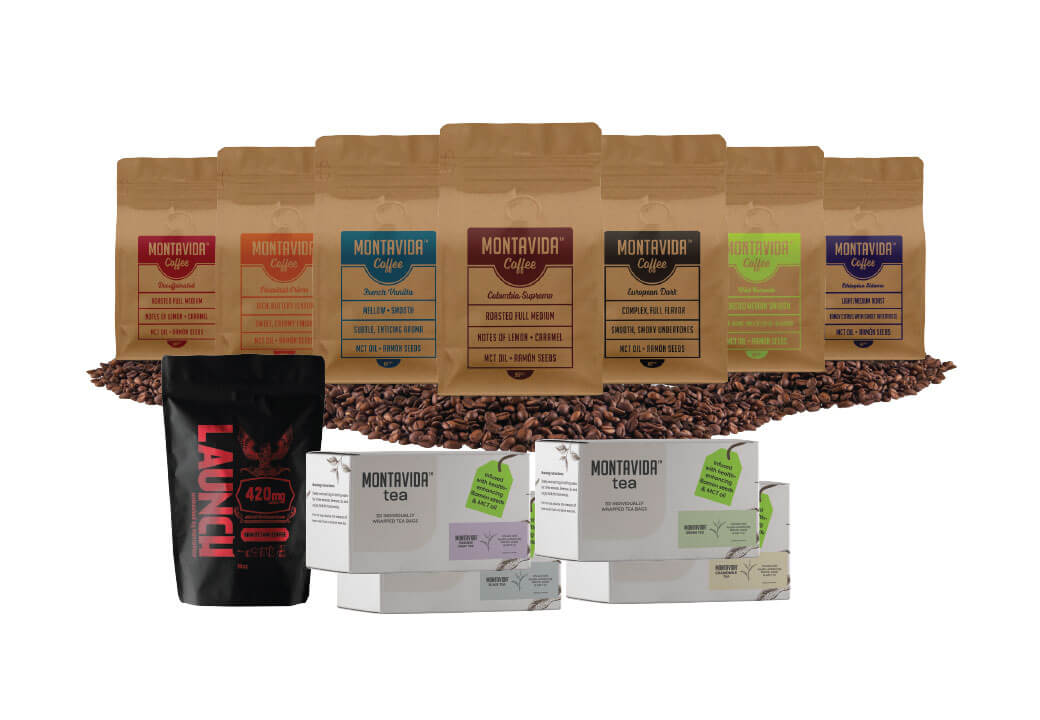 About MontaVida Coffee & Tea
MontaVida Coffee was created by coffee lovers on a mission to deliver the best-tasting coffee drinking experience. Their quest started with sourcing the very highest quality Colombian and Costa Rican coffee beans and ramon seeds. Still not satisfied, they developed a proprietary roasting process that infuses these beans with pure MCT oil. The result is a smooth-tasting, aromatic brew that makes all the benefits of these life-enhancing ingredients instantly available to your body.
Together, this perfect marriage of technology and nature produces a roasted blend of coffee that rejuvenates the senses and restores the soul. Their passion has resulted in a coffee so delicious, so memorable, that you may never want to drink another coffee again.
MontaVida Tea is tranquility in a cup. From your very ­ first sip, you will experience the MontaVida difference. Our healthy teas are infused with the same antioxidant-delivering ramon seeds, and metabolism-boosting MCT oil you'll find in our coffee flavors. The result is an elegantly delicious tea that relaxes your senses, rejuvenates your mind, restores your energy… and renews your soul. Flavors include our Black Tea, Green Tea, a soothing Chamomile Tea, and our Passion Fruit Tea.