No More Scheduling appointments
No More Long Wait Times at the Doctor's Office
No More Urgent Care Center Fees
No More Hassles of Taking Off Work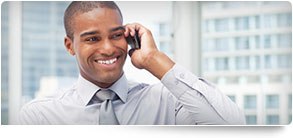 Why E.P.I.C. MD?
E.P.I.C. MD is a premium telemedicine service that provides access to top quality, cost-effective medical care and health care savings, wherever and whenever you need it. Our doctor consultation service, My MD Access, is a network of U.S. board-certified doctors who are available to resolve your medical issues by phone or via online video, 24 hours a day, 7 days a week. Our doctors can diagnose, recommend treatment and write non-DEA controlled prescriptions to be picked up at a pharmacy near you. So whether you're traveling, too sick to get out of bed, or simply can't take off work to get to the doctor, you'll still have access to dependable, high-quality healthcare.
No More Scheduling Appointments
No More Long Wait Times at the Doctor's Office
No More Urgent Care Center Fees
No More Hassles of Taking Off Work
Just the answers you need, when you need them, conveniently via phone or online video.
E.P.I.C. MD can be used to receive assistance with the following medical issues:
Allergies
Bronchitis
Poison ivy
Pink eye
Sinus problems
Ear infection
Respiratory infection
Cold and flu symptoms
Urinary tract infection
And much, much more!
E.P.I.C. MD doctors are:
U.S. Board-Certified: All our doctors are U.S. board-certified in internal medicine, family practice, or pediatrics.
Experienced: Our doctors have been practicing for over 5 years on average.
Credentialed: E.P.I.C. MD doctors are credentialed every 3 years, with NCQA provider credentialing standards.
U.S. residents: All our doctors currently live and work in the United States.
Telehealth specialists: E.P.I.C. MD doctors are trained specifically in talking to patients and diagnosing their conditions over the phone and with online video.
E.P.I.C. MD doctors can also write prescriptions for:
Amoxicillin™
Augmentin™
Prednisone™
Azithromycin™
Bactrim DS™
Tessalon Perles™
Cipro™
Diflucan™
Pyridium™
Flonase Nasal Spray™
E.P.I.C. MD is not insurance, but simply a better way for individuals to get the care they need quickly, easily and cost-effectively. Anytime. Anywhere.
An individual plan is just $19.95/mo, while you can cover your entire household with our Family plan for just $34.95/mo. Even better, your monthly subscription, as well as any copays, can be reimbursed through your Health Savings Account (HSA). With E.P.I.C. MD you'll gain the peace of mind knowing that professional help and guidance is ALWAYS just a phone call away!